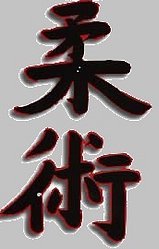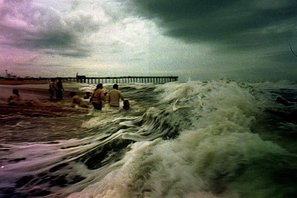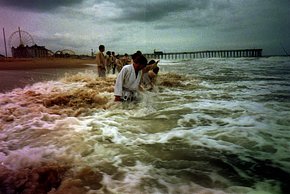 Loyola University Maryland has a Ju-Jitsu and self-defense program
Welcome to the Loyola Ju-Jitsu Club/ Maru Martial Arts Website. If you are looking for a college that has a martial arts program , Loyola University of Maryland is the place to be. The Loyola Ju-Jitsu Club has been on campus for over 30 years and has promoted over 25 black belts. Maru Martial Arts is a fully certified Dojo under the American Ju-Jitsu Association. The Loyola Ju-Jitsu Club site on the University Website has at this time been disabled. All updates and information about our club can be found here. My name is Hanshi Donna Mathews. I am the owner and head instructor of Maru Martial Arts. For question about our club please go to the contact page. Thank You. I hope you enjoy our site. It is still a work in progress.
About Maru Martial Arts
The Maru Dojo, initiated in September of 1987, was established with help from Anne McCaffrey, the Director of the Lifetime Sports Program and the students at Loyola College. The Maru Dojo at Loyola works to promote physical safety and mental awareness among its students. Through our self-defense classes, numerous students have learned to protect themselves by becoming more aware of their surroundings and learning to prevent an attack. The Maru Dojo, fully certified by the American Ju-Jitsu Association (AJA), is dedicated to its teachings and standards. The style of Ju-Jitsu taught at Loyola is Maru Ketsugo Ju-Jitsu, which comes from several different styles of Ju-Jitsu including : Samurai Combat Ju-Jitsu, Small Circle Ju-Jitsu, Taiho Jitsu (styles before 1882), Kodokan Judo, Budoshin Ju-Jitsu, Haddo Ryu Ju-Jitsu, Ketsugo Ju-Jitsu, and Seibukan Ninhon Ryu Ju-Jitsu. We at the Maru Dojo also study techniques from some of the ancient art forms of Shuai Chiou, a Chinese version of Ju-Jitsu in the Kung Fu system.
Maru students also participate in other Loyola activities, perform demonstrations, and assist in self-defense seminars held all over campus. Over the years, Maru has competed in area tournaments and the Maryland State Games, placing in first, second, and third place in several competitions. In September of 1997, Maru and its students celebrated the Dojo's ten-year anniversary, with a total of twenty-one AJA registered students. In September 1997, Maru Dojo's Ju-Jitsu web page became active, giving prospective and current students up-to-date information on all belt requirements, dojo activities, and helpful material on Ju-Jitsu and general self-defense. The web page was created not only for the Loyola Ju-Jitsu students, but for anyone interested in the art of Ju-Jitsu. Some of the articles, information, and questions on this site were submitted by the students.
The first Ju-Jitsu classes taught at Loyola were taught by Sensei Donna Mathews and Sensei Peter Chhim in September of 1987. Both instructors hold teaching certificates from the American Ju-Jitsu Association. Sensei Chhim holds the rank of Nidan (2nd degree black), and left Maru in 1991.
Hanshi Donna Mathews is also a member of Seibukan-Kai Hombu Dojo of Chubu-Shorin-Ryu Japan, and holds a Judan (10th degree black) in Nihonryu. Hanshi Mathews is the only female in the United States to hold the rank of Hanshi. She also holds a Kudan rank (9th degree black) from the American Ju-Jitsu Association. Both Senseis were trained and promoted under Hanshi Megin (10th degree black) Dennis McCurdy. Mejin McCurdy was the President of the AJA, and the head instructor for the Daitobukan Dojo at the Towson Y.M.C.A. In 2002, Maru Martial Arts and the Ju-Jitsu Club joined and became the Loyola Ju-Jitsu Club, under the certification of the Maru Martial Arts Dojo, which is certified by the American Ju-Jitsu Association. All of the black belts promoted from the Loyola Ju-Jitsu Club are certified by the American Ju-Jitsu Association, through the Maru Martial Arts Dojo. The year 2022, marks Maru Martial Arts and its founder, Hanshi Donna Mathews, 35th year at Loyola. Assistant instructors include, Kevin Dougherty, and Thomas Horn, Michael Jordan, Michael Geib. All assistant instructors are Loyola graduates.
The Way to Japan
The Maru Dojo has been a sanctioned dojo of the America Ju-Jitsu Association since 1987. All AJA dojos are owned and run by AJA certified black belts who have earned their instructor's certificates. The American Ju-Jitsu Association is internationally recognized by the Nippon Seibukan in Japan, the European Jujitsu Union, and by the United States as a governing body for Ju-Jitsu, developing as a reputable and credible organization. All certificates from Maru are recognized by the American Ju-Jitsu Association. Some schools do not have a large organization behind them, and many are not connected to their origin country. When selecting a school or dojo, this should not be used as a factor in making your decision. Some instructors learn their art from having it passed down through their family, and others take courses offered by recreation centers. These instructors are frequently as effective at teaching as those certified by larger organizations. Once you become a black belt you can join organizations with connections all over the world. You can also belong to more than one.
It was in the teachings of Sanzo Seki that there are no styles of Ju-Jitsu; there is only Ju-Jitsu. The differences are in terminology and/or sequence in which various parts of the art are taught